Twenty-one trainee dairy technologists reached a significant career milestone last week when they graduated from their unique Eden training programme, delivered by Reaseheath College in Cheshire.
The bespoke education initiative is supported by leading companies in the dairy industry such as Müller, Arla, Dairy Crest and Rodda's Dairy, and is aimed at producing world-class staff. The companies collectively invest over £1 million each year into the development of their trainees and into Reaseheath's International Dairy Academy.
Now in its seventh year and delivered exclusively by Reaseheath, the three year block release course covers relevant topics ranging from dairy chemistry and microbiology to continuous improvement and practical cheesemaking.
The technologists graduate with a globally recognised Foundation Degree in Dairy Technology and many go on to complete BSc degrees with further study and progress into management. There are currently 54 trainees on the programme.
Praising the initiative, Adam Brazendale, Business Development Manager for the National Skills Academy for Food and Drink said: "It is great to see how the Eden programme continues to grow and evolve year upon year, with more businesses coming on board. These businesses all understand and see the benefit of investing in future dairy talent.
"Eden students have the privilege of learning in a European Dairy Centre of Excellence and Reaseheath College continues to deliver world class training for the sector."
Eden Programme Leader Kathy Merrett commented: "This year's graduates performed extremely well and have a great future ahead in an exciting and thriving industry. Hopefully they will become ambassadors for the industry and for the programme."
This was the fifth cohort to graduate, with almost half gaining distinctions.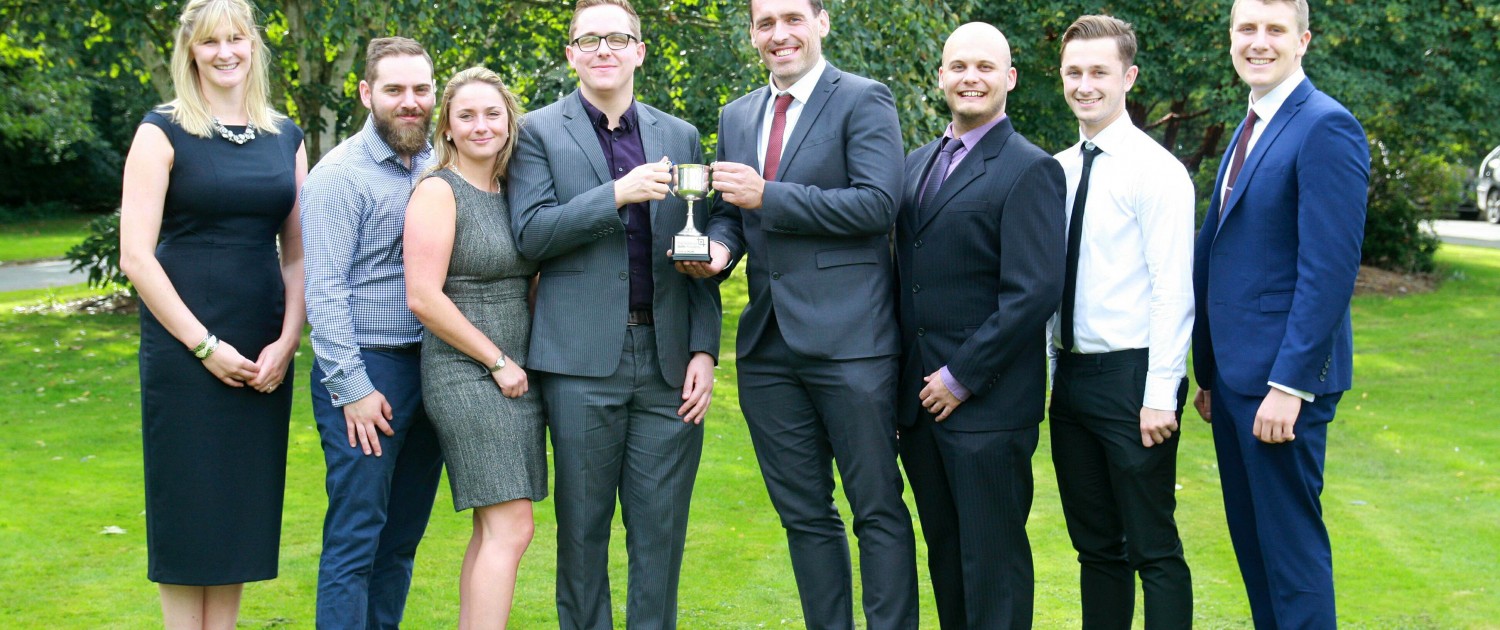 National Skills Academy – Best Academic Student:  Jake Baker
A Production Manager with Mueller Milk and Ingredients, Jake was singled out as a high achiever with an exemplary understanding of dairy science and the ability to apply this within the workplace. He also helped fellow students to make the most of their academic studies.
Society of Dairy Technology – Best Student Project: Peter Clark
A Technical Project Analyst with Dairy Crest, Peter started his course as a 'mature' student with little academic experience but has gone on to achieve a Distinction at degree level. The results of his student project, which focussed on monitoring moisture levels in dairy spreads, have improved his company's efficiency of production and are repaying his employers' investment by saving time and money.
Reaseheath Dean's Prize for Excellence: Balazs Szalisznyo  
A Continuous Improvement Facilitator with Muller Milk and Ingredients, Balazs achieved distinctions in 17 of his 20 course modules.  He also produced an excellent final year project looking at improvements to milk pasteurisation efficiency. His recommendations have now been implemented by his employer and he is continuing to make a positive impact at his workplace.