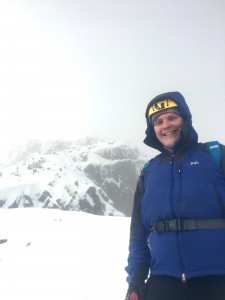 Mountain biking enthusiast Conor Forshaw started his career in the outdoor sector at Plas Dol y Moch Outdoor Education Centre after graduating from Reaseheath. Initially joining the organisation on a trainee scheme, he went on to spend a year as a Centre Assistant. Making such a great impression he's now a permanent member of their activity instructor team.
Conor, 23, graduated from his Foundation Degree in Adventure Sports Management in 2014 having previously completed his Level 3 Certificate in Sport with us. Preparing for industry during his degree Conor spent a month on a work placement at Arthog, a North Wales outdoor centre, where he had the opportunity to assist instructors with all outdoor activities. This was a great opportunity to put the theory learnt in the classroom into practice, giving him the skills and experience to excel in his role at Plas Dol y Moch.
Working as an instructor Conor devises and delivers adventure activity sessions for primary and secondary school groups from across Coventry. Pupils have the chance to have a go at a range of outdoor pursuits from kayaking and canoeing to rock climbing and mountain biking. The groups come to Plas Dol y Moch on residential trips as part of their school year, with activities designed to develop teamwork skills, environmental awareness and general social skills.
Said Conor: "The management knowledge and practical experience I gained during my degree gave me the confidence to forge ahead in my career."